Water storage building:
Reservoirs, water towers and sewage towers
Dams, culverts, canals and spillways
The swimming pool
The berm area around the storage tank
Waterproof building:
Basement and underground parking
Tunnels and underpasses
Abutment and retaining walls
Roof deck and podium area
Functional principle of pvc waterstop:
1. Dumbbell shaped waterstop is poured through concrete and embedded in the edge of adjacent concrete, and the concrete slab acts as a baffle. When the joint is opened due to dry shrinkage or other displacement, the edge bulge on the section of the waterstop will play an anchoring role. Therefore, the transverse tension of the waterstop will produce a sealing effect on the inner surface of the edge bulge.
2. After the section of the waterstop becomes complex, its surface area will be greatly increased, which will have a greater organizational effect on the water leakage of the waterstop section, and the complex path formed on the section will make it difficult for water to pass through. If you are looking for wholesale PVC water bar, welcomre to contact us!
No.
Item
Parameter
1
Hardness Shore A
≥65
2
Tensile Strength≥
10Mpa
3
Elongation at break ≥
300%
4
Tearing strength kn/m ≥
25
5
Brittleness strength kn/m ≤
-30
6
Hot air aging
70℃*72h%
Hardness Shore A ≤
+8
Tensile Strength N/mm² ≥
10
Elongation at break ≥
240
Design criteria:
The selection of width and thickness of PVC waterstop largely depends on the thickness of concrete, the location of reinforcement, aggregate specification and the complexity of pouring. Generally, for 250mm concrete, a slightly narrow waterstop with a width close to the wall thickness is suitable.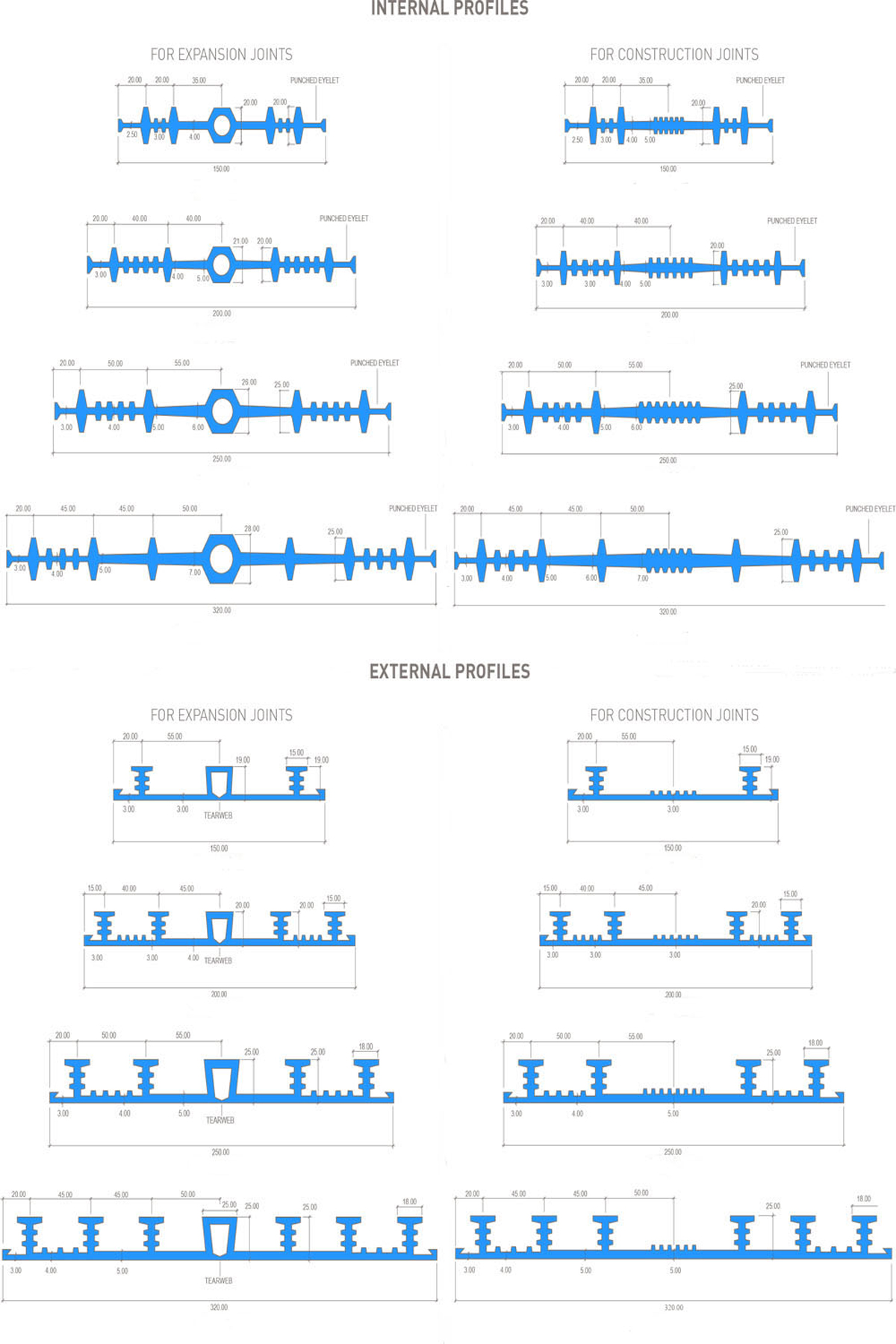 Precautions for installation of waterstop
The installation method of waterstop must ensure that the waterstop can be firmly positioned in the correct position during concrete pouring. The concrete around the waterstop must be fully tamped to ensure that there are no cavities or porous areas. At the position with reinforcement, sufficient spacing must be kept from the reinforcement to allow sufficient vibration.
The copper ship wire ring used to fix the water stop is located outside the edge protrusion to ensure that no water seepage path is formed around the water stop.